Need to lodge a production team in Bali!
Villa ABSOLUTE is available to rent villa for your production crew for any of your movie or photoshoot production in Bali. Contact Us!
Villa ABSOLUTE is located in Canggu, Kuta Utara, Badung Kabupaten in Bali and just 2 km away from Echo Beach. Need to lodge your production team in Bali! At the villa, there are three large bedrooms of 30 m2 with three private bathrooms and can accommodate 6 people. Rooms come with king-size beds and additional single beds may be available for the comfort of your team. To facilitate your digital exchange work on the web, all rooms and the common area are equipped with their own wifi router for an optimal connection throughout the villa. In every room you have access to an ethernet connection if needed. I also have a driver who owns a minivan that can help you on the move. To relax after a good day of work, there is the refreshing pool of 27 m2 or smart TV to watch a good movie on Netflix. The villa is the last building of the road in the middle of the rice field and offers a quiet and peaceful environment just for you.
3 rooms 30 m2 - locked
King Size Bed in every room
3 Private Bathrooms
Second Floor Room with Private Terrace
Air conditioning in every room
Working desk in every room
Wifi - Solid Fiber Optic connection
Ethernet Cable Connection in every room
Pool 27 m2 and Garden
Smart TV
Room cleaning service every day
Safety Box in every Room
Parking for scooters or one car
Hot Water
Iron and board
Towels, bed sheets, soap, and toilet paper
Kitchen to cook your own meals
Pots and pans, dishes and silverware
Refrigerator Cooking plate
Living room and Dining room
Smoke detector
Hair Dryer, Shampoo, Conditioner, Body wash
Do you Have Any Questions about the villa?
It will be our pleasure to help!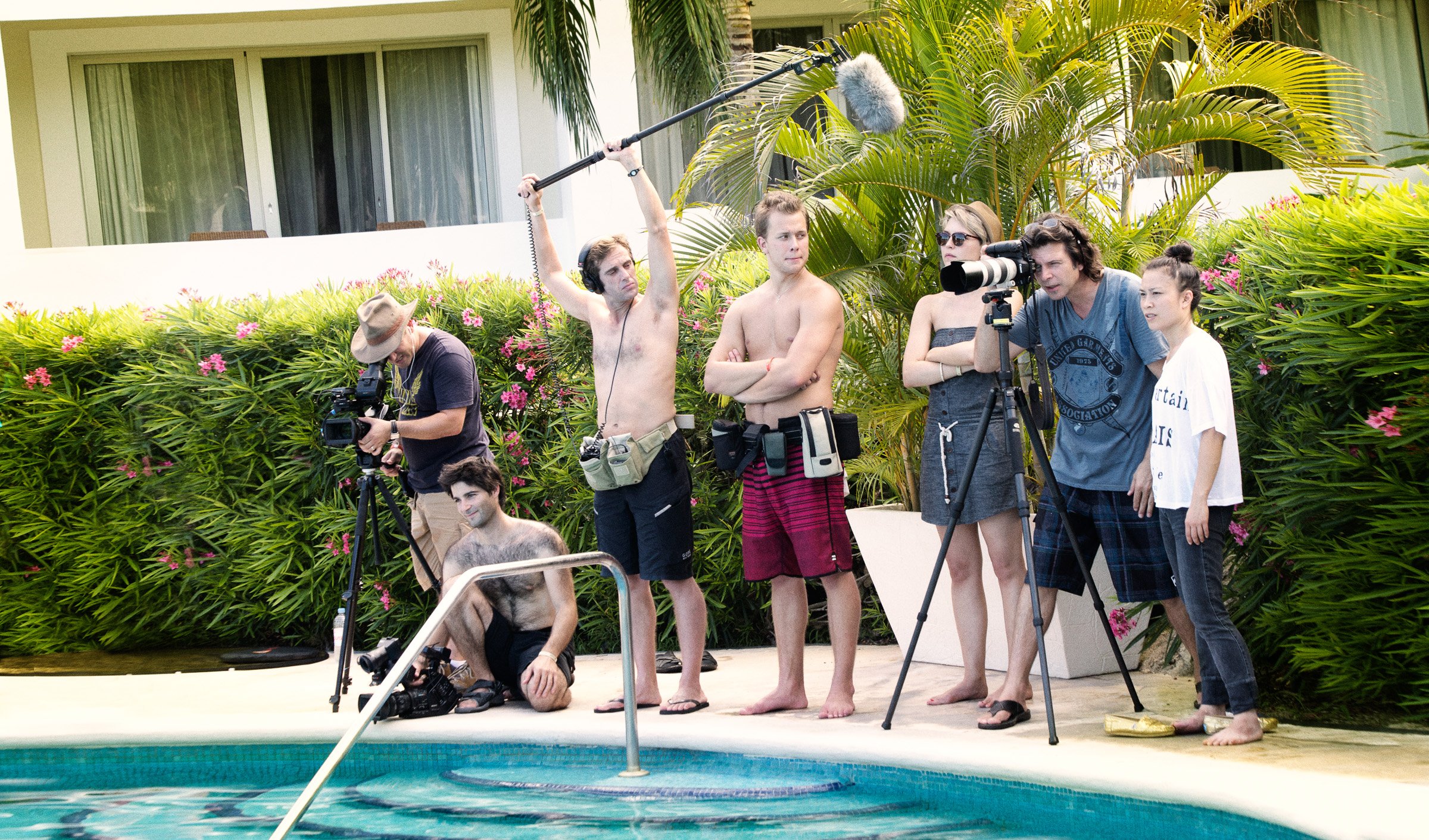 Ready to book Villa ABSOLUTE for your production team!
Click the button and you will be redirect to my Airbnb page to book the dates and make the paiement.